This post brought to you by Bacon Chase. All opinions are 100% mine.
Chicago has gone buck-wild with fun runs.  It seems like my facebook feed these days is either pictures of homogenous babies or detailed descriptions of other people's excersize.  My friend Jen showed me this app when I'm tired of the baby posts, not sure if one exists for the latter.
Now the entire god-damn country has lost their shit over bacon, and rightfully so.  It's delicious in nearly every form.  I've been known to take down an entire package of Baco's while watching a Three's Company Marathon on meTV.  And yes, I know it's not real, but neither are other things that I love.
So the natural progression of popular ideas leads us to the Bacon Chase, namely the Chicago Bacon Chase.  Yes, that's right, it's a very real, cardiologist's paradox. These mf'ers are cray.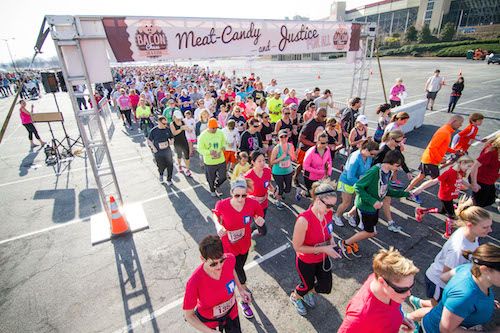 These jibroni's have turned exercise into something that actually sounds fun. 
Participants have the choice to either run a 5k, or 0.05k.  To put it in perspective, 0.05k is just 164 feet.  Robbie Gould can consistently hit a field goal at that distance.  Post that shit to Facebook jock-o.
You also get hooked up with:
Infinite Bacon at the finish line (Philosophical question of the day: how can one fit an infinite amount of bacon in a finite amount of space?)
Unlimited Bacon bits along the course.
A free bloody mary
A bacon chase t-shirt

(to wash your car with.)

A bacon scented race bib.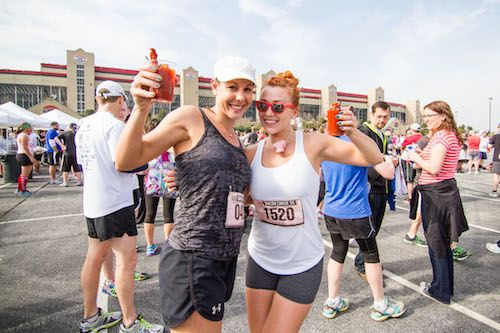 Some of the Chicago Gluttons crew will be at the race, supporting our much healthier girlfriends who are actually running.  We'll be live tweeting roadside heart attacks as they happen.